The Lebanon Community School Corporation (LCSC) is a dedicated, high performing central Indiana school district. We value an effective, qualified, continuously learning staff and provide a safe, productive and welcoming atmosphere at all of our schools. We welcome you to our website and hope that it promotes effective communication between our district and you.
Currently, LCSC is growing with over 3,400 students, 250 certified staff, four elementary schools, a middle school, and a senior high school. Our four district administrators have over 100 years of combined education experience.


__________________________________________________________________________________________

Attached are the Open Enrollment forms for the 2017-2018 school year. Open Enrollment requests must be completed and returned to any elementary school by 4:00 pm on April 28, 2017.
Megan Hammerle Memorial 5K Run/Walk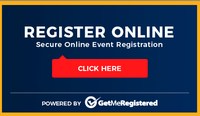 Attention: Parents of Current 11th Graders - New Vaccine Requirement for Senior Class
Indiana Code 4-22-2 requires all incoming 12 grade students (age 16 and older) to have 2 doses of the meningococcal conjugate vaccine by the start of school year. Please provide proof of the immunization to LHS clinic personnel. Records may be faxed to 765-483-3040, emailed to mcnuttjd@leb.k12.in.us or brought in by your student. LCSC students who are non-compliant may be excluded from school. Thank you for helping us keep your student healthy!
Click here for forms & more information...

If interested in taking advantage of a FREE vaccine clinic, please complete the form found on the aforementioned link and return to the LHS clinic or the email above.


Click here to catch up on the latest High Ability news!